Hattie's Grove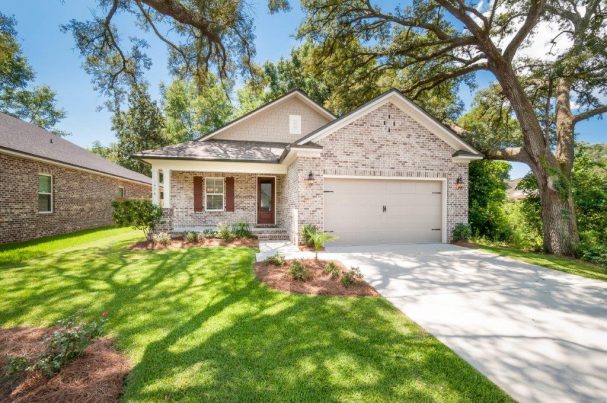 | | |
| --- | --- |
| Model: | |
| Address: | 1970 Hattie Mae Lane, Niceville, FL 32578 |
| Hours: | Monday-Saturday 10:00 am – 6:00 pm and Sunday 1:00 pm-6:00 pm |
Hattie's Grove is located off of Bullock Boulevard. From Hwy 20 in Niceville, take Bullock south all the way to the end and the subdivision is on your left hand side. Take a left onto Hattie Mae and select one of the three or four bedroom cottages of your dreams!
Move-in ready home! Hattie's Grove is a beautiful little neighborhood is nestled under large oak trees.
Built by a Multiple Award Winning VA APPROVED BUILDER
Backed by a 2-10 Builder's Warranty.
For more information, please contact Wayne Vucovich at 850.333.2173 or wayne@randywisehomes.com
Quick Move-In Homes

$367,215
3 BD / 2.5 BT / 2093 Sq. Ft.

Hattie's Grove

$404,750
4 BD / 3.5 BT / 2339 Sq. Ft.

Hattie's Grove

$403,900
3 BD / 2.5 BT / 2326 Sq. Ft.

Hattie's Grove

$322,250
3 BD / 2 BT / 1727 Sq. Ft.

Hattie's Grove

$389,900
4 BD / 3 BT / 2339 Sq. Ft.

Hattie's Grove

$392,900
4 BD / 2.5 BT / 2,369 Sq. Ft.

Hattie's Grove

$410,700
4 BD / 2.5 BT / 2,369 Sq. Ft.

Hattie's Grove

$411,900
4 BD / 3 BT / 2339 Sq. Ft.

Hattie's Grove

$386,900
3 BD / 2.5 BT / 2,326 Sq. Ft.

Hattie's Grove

$392,900
4 BD / 2.5 BT / 2,369 Sq. Ft.

Hattie's Grove

$384,900
4 BD / 2.5 BT / 2182 Sq. Ft.

Hattie's Grove

---

Floorplans