Building Process
General Home and Community Discussion with Area Sales Manager
Learn why Randy Wise Homes should be your builder of choice. Discuss your "dream home wish list", financial goals, where you would like to live, our floorplans and our process.
Detailed Home Discussion with Area Sales Manager
Learn about the features, structural options and modifications of the model selected. Discuss financial goals, qualifications, and agreement to purchase. Then agree to proceed with drawings and costs of a selected home.
Presentation of New Home Details
Receive the detailed plans, specifications and costs of your new home and discuss the design process.
Contract Meeting
Determine and agree upon all plan, home site, structural, and design options and discuss warranty information. The new home deposit will then be paid. No structural changes are permitted after this meeting.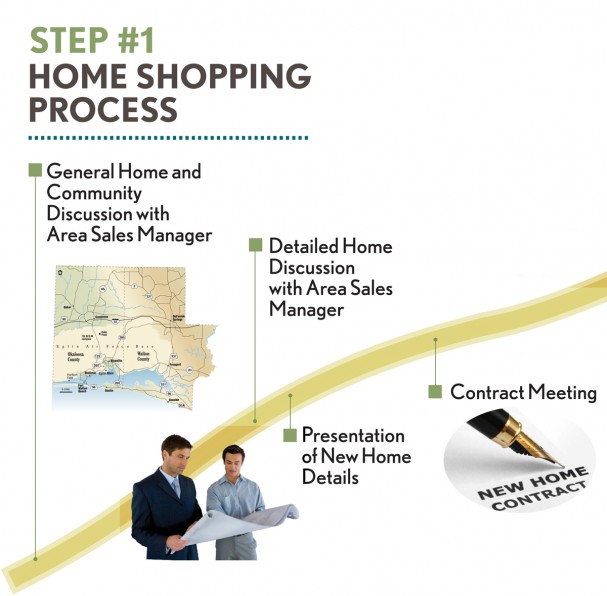 Design Meeting #1
Present and discuss exterior colors, interior colors, features and low voltage landscaping.  Any additional options will be discussed at this time as well. The general timeline and costs will also be reviewed.
Design Meeting #2 by Phone or Email
A further discussion of your design options. You will then receive a design addendum for final review.
Design Meeting #3 "THIS IS YOUR HOME MEETING"
You will finalize all design details and cost, which may not be changed without fees.  Please take your time and review all details,"This is Your New Home".
Closing Process
The final package with the contract, plans, and specifications will be sent to the bank and the closing will be scheduled.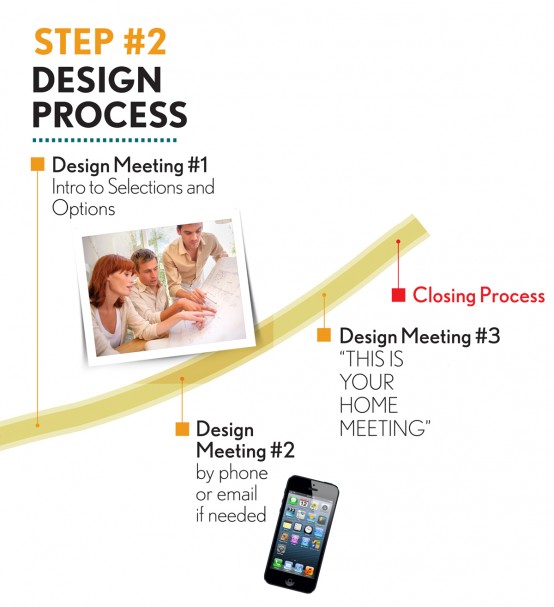 Construction Meeting #1
Meet your superintendent and walk through the property to go over property lines, utilities, landscaping plan, and the general construction process and timeline.
Construction Meeting #2
During the second meeting you will discuss cabinet drawings, the electrical plan, and the alarm system layout with your project manager.
Construction Meeting #3 Pre-Drywall Walkthrough
Walk the site and discuss foundation, framing, electrical, HVAC, and plumbing.
Construction Meeting #4 Walkthrough and Home Orientation
After the Certificate of Occupancy has been issued, the superintendent will explain key features and discuss general maintenance practices as well as develop a checklist of certain items of concern.
Construction Meeting #5 Pre-Closing Meeting
A detailed review of the completed checklist, warranty information and homeowner's package will take place, and we will answer any questions you may have from previous meetings. Closing/Modification cannot take place until this meeting is complete.
Closing On Your New Home
You will close on your new home with your Lender and Title Company. "Welcome to Your Beautiful New Home;" it's time to move in!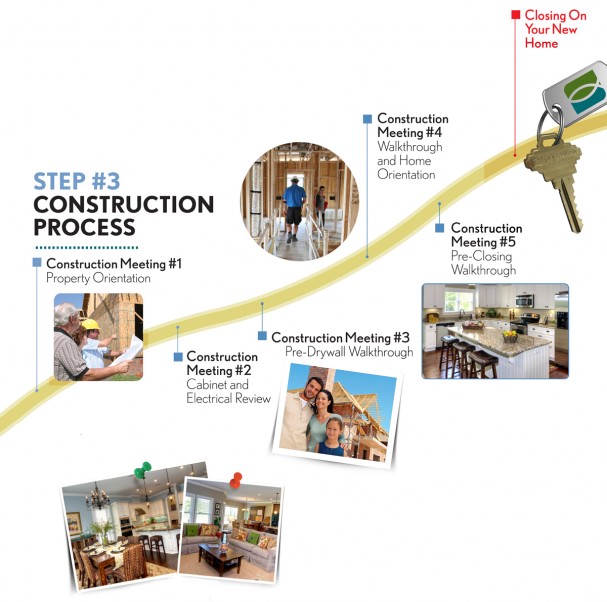 Congratulations on Your New Randy Wise Home!
Now that your home is registered, you will receive your New Home Maintenance Manual as well as your 2-10 Homebuyers Warranty. Take your time to read through these, especially the Maintenance Manual. After 45 days from closing, the Superintendent will contact you for a systems check and answer any warranty/maintenance questions you may have.
We hope your home will bring you joy for many, many years to come and that many lasting memories will be made within its walls.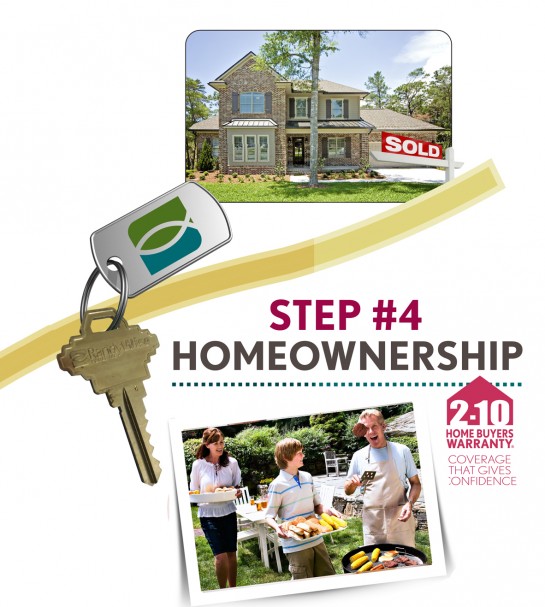 *Process may vary by neighborhood.
Randy Wise Homes wants to know how much you love your new home.  Please email us at info@randywisehomes.com to tell us about your experience with Randy Wise Homes.  Referrals are the kindest compliment you can give and are greatly appreciated!