Southern Living Custom Builder
Randy Wise Homes is honored to be a member of the Southern Living Custom Builder Program since 2009 – which invites only the top builders in the south. He is the exclusive member for the Destin/Niceville area.
But What Does This Mean To You?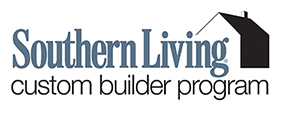 Members of this program are well established professionals that are selected for their strong presence in the market place, excellent reputation in the community, and outstanding accomplishments. Furthermore, each builder member must demonstrate superior quality and attention to detail, and be financially sound with excellent credit based upon reviews of its suppliers and financial institutions. In other words, Southern Living has taken the work out of your search for a reputable builder.
Randy Wise Homes, Inc. can customize searches of over 1000 Southern Living House Plans, created by respected architects and designers throughout the nation, based on your specific criteria. Search for your house plan!

Southern Living has long been known for its editorial expertise on home building and interiors. Special editorial sections devoted to homes each year include "The Southern Home Awards" (February) and "Remodeling the Southern Home" (May). In addition, southernlivinghouseplans.com showcases house plans from renowned architects and designers, and articles targeted at homeowners, intending to build. Today, Southern Living has a circulation of 2.8 million and a readership of over 16.3 million. The magazine is not only the largest regional publication in the country, but also ranks 6th among national monthly consumer magazines in terms of audience.