2016 Southern Living Design Summit
Posted on March 8, 2016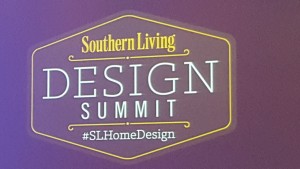 Randy Wise recently attended the 2016 Southern Living Design Summit in Birmingham, AL. The conference promotes craftsmanship, architectural excellence, and home building that tells a Southern story.  There was an excellent line-up of speakers and a celebration of the 50th anniversary of Southern Living.
Learn more about the Southern Living Custom Builder Member Program here http://www.southernlivingcustombuilder.com/ Randy Wise Homes is honored to be the exclusive member for the Destin/Niceville area.
But What Does This Mean To You? Members of this program are well established professionals that are selected for their strong presence in the market place, excellent reputation in the community, and outstanding accomplishments. Furthermore, each builder member must demonstrate superior quality and attention to detail, and be financially sound with excellent credit based upon reviews of its suppliers and financial institutions. In other words, Southern Living has taken the work out of your search for a reputable builder.
---