SAVE THE DATE! Model Grand Opening at Hattie's Grove – April 30 & May 1
Posted on April 22, 2016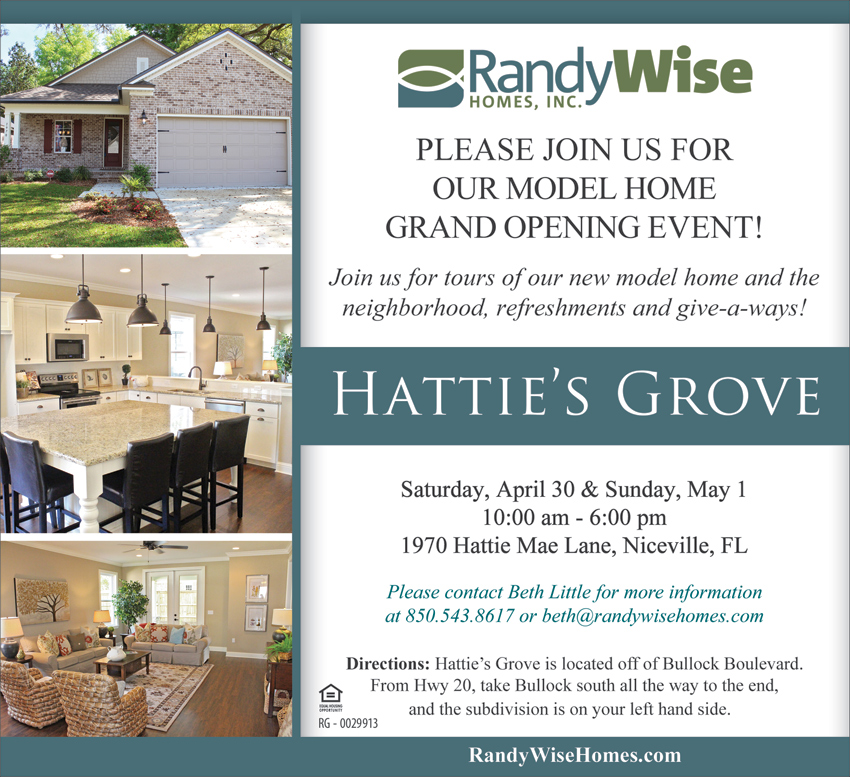 PLEASE JOIN RANDY WISE HOMES FOR OUR MODEL HOME
GRAND OPENING EVENT AT HATTIE"S GROVE!
Join us for tours of our new model home and the
neighborhood, refreshments and give-a-ways!
Saturday, April 30 & Sunday, May 1
10:00 am – 6:00 pm
1970 Hattie Mae Lane, Niceville, FL
Please contact Beth Little for more information
at 850.543.8617 or beth@randywisehomes.com
Directions: Hattie's Grove is located off of Bullock Boulevard.
From Hwy 20, take Bullock south all the way to the end,
and the subdivision is on your left hand side.
---