A letter from Randy and Debbie Wise
Posted on March 25, 2020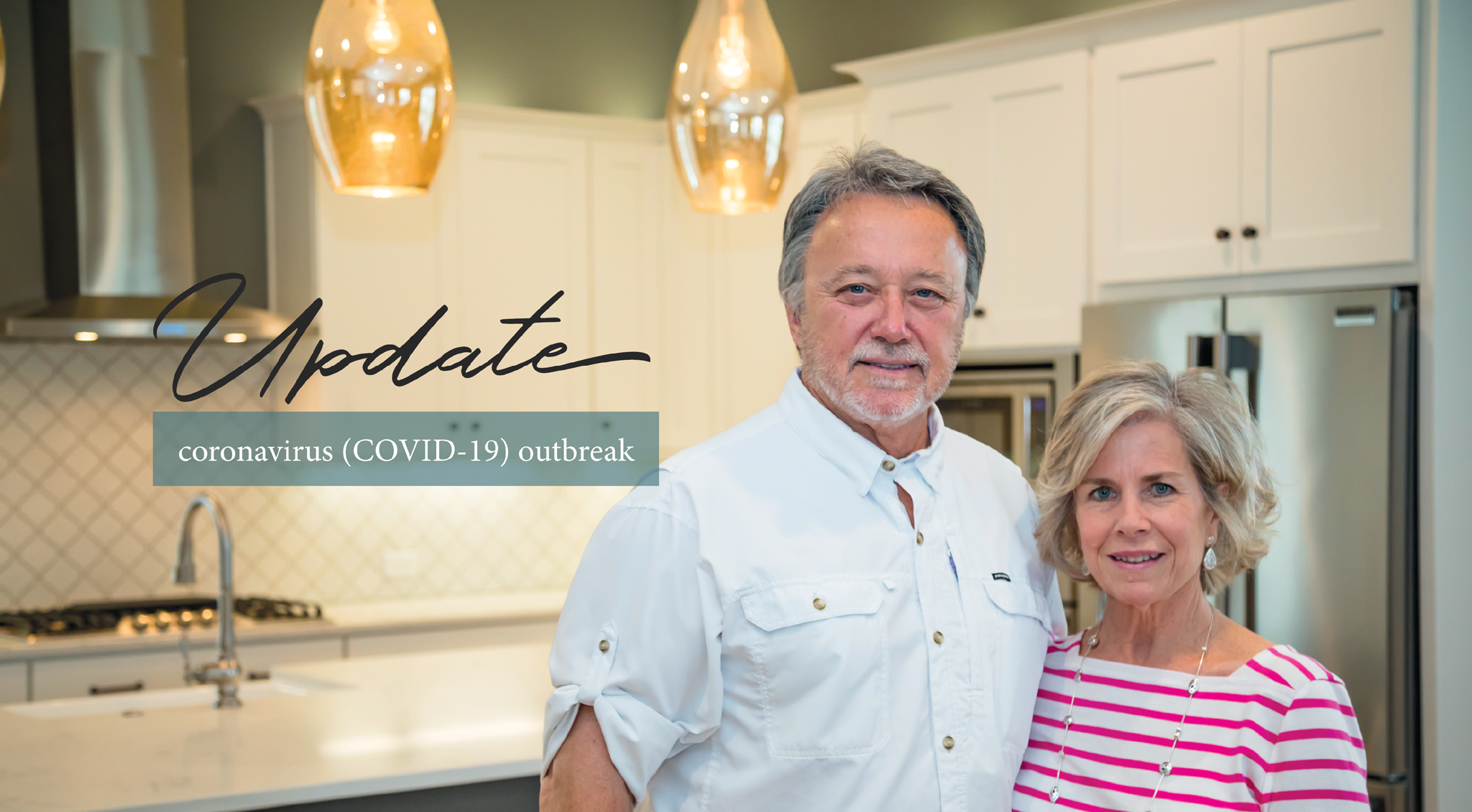 Dear Randy Wise Homes Family, Clients and Friends,
As we continue to closely monitor the coronavirus (COVID-19) outbreak, our primary concern is the health and well being of our Randy Wise Homes family; our communities, customers, sub contractors, realtor partners, and employees.  We also believe in responsibly doing all we can to support and participate in the continued economic stability of our communities.  At this time, all Randy Wise Homes Model Home Centers will remain open.  We are taking additional precautions to ensure the safety of our visitors and employees by heightening our daily cleaning and sanitizing efforts, along with making cleaning supplies and sanitizers readily available throughout our Model Home Centers.  We will also be limiting the number of guests in our model homes at any given time so as to make sure that we are following the guidelines for social gatherings set forth by the CDC.  Additionally, please keep in mind the requests of our government officials and health care providers and try to limit your own exposure to risk.  We certainly welcome your visits to our model homes if you are in the market for a new home but we discourage informal or social visits.
Construction on our homes is still progressing. We will keep you advised if any changes to the construction schedule occur. For the most current, up to date information on the progress of your home, please reach out to your individual sales representative or project manager directly.
We are blessed to work in a digital age where electronic communication and virtual tours are available to ensure additional safety for any customers or partners upon request. As always, please visit our website at RandyWiseHomes.com for more information on each of our communities.
As this fluid situation evolves, it is our utmost priority to be compliant with any and all local, state or federal government mandates, yet still able to serve our customers and clients with an uncompromised level of service. Should abbreviated hours or closures be necessary, we will be sure to relay this information to all through our website and social media channels.
On behalf of the entire Randy Wise Homes Team and Family, we appreciate your patience, understanding and partnership during this uncertain time.
Sincerely,
Randy and Debbie Wise
---