You Can Earn Money on Remodeling Referrals!
Posted on May 26, 2015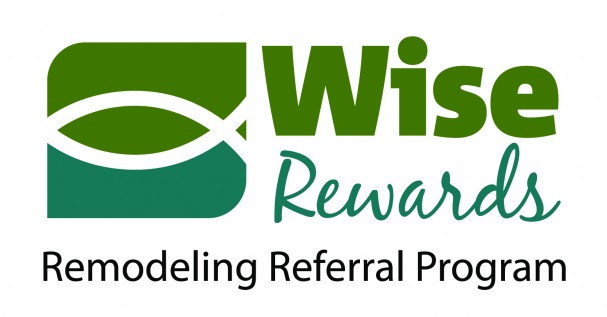 At Randy Wise Homes, Inc., we believe that the best way to make new friends is through our old friends. That's why referrals are so important to us. We believe the most significant measurement of your satisfaction as a client is your recommendation of our services to a friend, family member or business associate. This is the ultimate testament of your confidence and trust in our company. In an effort to acknowledge our valued relationship with our clients, we created our Wise Rewards Remodeling Referral Program.
How Our Wise Rewards Remodeling Referral Process Works
1. Complete our online or printed referral form stating that you are sending us a referral.
2. Have your referral inform us at initial contact that they were referred by you.
3. We'll take it from there. We will then work happily and efficiently to make your referral's experience with Randy Wise Homes amazing.
4. Once your referral's job is complete and paid in full, you will receive your referral reward.
Silver Level – 1st Remodeling Referral $100 VISA Gift Card
Gold Level – 2nd Remodeling Referral $200 VISA Gift Card
Platinum Level – 3rd Remodeling Referral $300 VISA Gift Card. Any additional referrals will be platinum level referrals!
We can't thank you enough for introducing us to your family, friends & neighbors!
View terms of this offer and submit your referral here.
---