Special Forces Association Holds Memorial Wall Dedication During Red 7 Week
Posted on August 13, 2016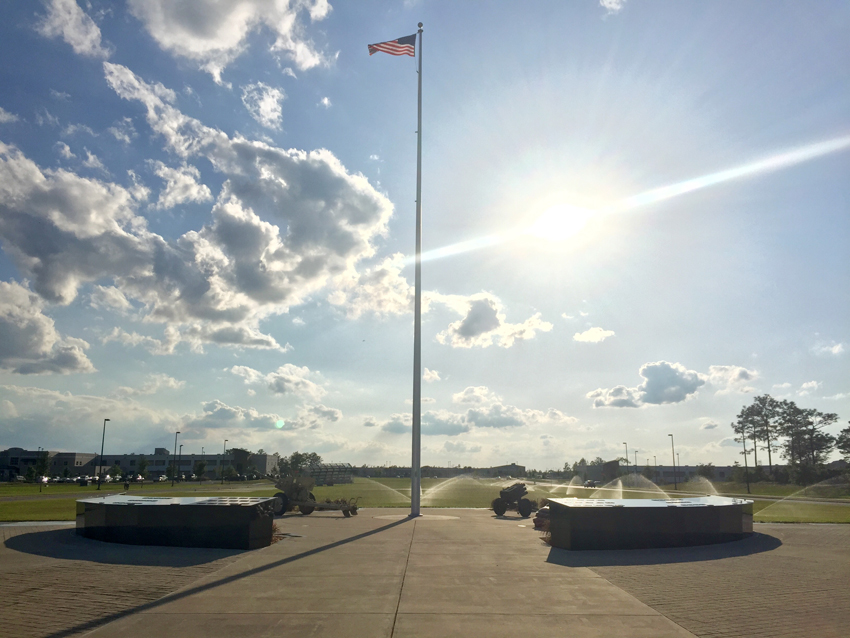 Jump to Gallery End
Jump to Gallery Start
During Red 7 Week in May 2016, The Special Forces Association (SFA) held the Official Dedication Ceremony for a Memorial Wall to honor the fallen soldiers of the 7th Special Forces.  The event was held at the 7th Special Forces Compound. Families of the fallen soldiers were present at the Dedication, but the event was closed to the public.
"Randy Wise Homes was proud to be the general contractor for the wall.  We were honored to donate our time and services to help present a beautiful, lasting gift to the families who have lost a soldier.  We want their fallen loved ones to always be honored and remembered.  The Memorial Wall was a way to show our respect and deepest appreciation for their service to our country," said Randy Wise.
The Memorial Wall features two concrete wings, each with seven granite panels.  The names of over 250 fallen soldiers of the 7th Special Forces have been engraved on the panels.  The memorial is lighted and features a 60' flag pole.  The design team consisted of DAG Architect, Charles W. Clary III and Roger A. Craft of RAC Engineers.
The Memorial Wall was funded with donations.  Each of the 14 panels cost $5,000, and the cost of engraving is $100 per soldier name.
ABOUT SPECIAL FORCES ASSOCIATION:
The Special Forces Association is a non-profit 501(c)(19) Veteran Service Organization with over 9,700 active members and 85 Chapters located throughout the United States and eight Countries around the world. One of the primary missions is to promote and support the general welfare of the Special Forces community, which is accomplished through three funds: The Emergency Relief Fund that provides immediate financial assistance to eligible members, their spouses, children, and grand-children in times of natural and unexpected disasters, the Scholarship Fund, an annual education assistance program providing education scholarships based on merit to children and grand-children of SFA members; and The Patriot Fund, established in 2007, provides support and assistance to the JFK Special Warfare Center and School, The Special Forces Command, and seven Special Forces Groups and Their families primarily through the Family Readiness Groups and the US Special Operations Command Care Coalition.
All donations are greatly appreciated.  Please make checks to: Special Forces Association.  Mail checks to: SFA7, P.O. Box 978, Shalimar, FL 32579.  To learn more about SFA, please visit www.sfa7.com.
Photography by David Cox.
---