Randy Wise Homes and United Bank to Build 2018 Community Spirit Home
Posted on March 9, 2018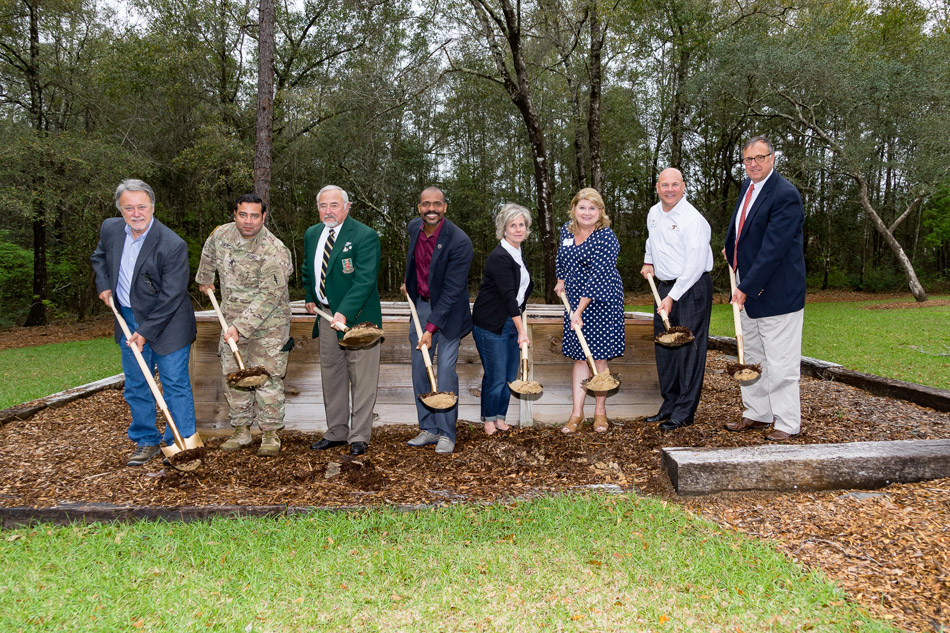 BAKER, FL – In an effort to give back to the community and to honor a special young person and our military families, Randy Wise Homes, Inc. and United Bank broke ground Tuesday, March 6th on a residence in Mill Creek Farms. The proceeds from the sale of this residence, located in Baker, Florida, will be donated to The Taylor Haugen Foundation and the Special Forces Association, Chapter VII.
"We are calling the residence our 2018 Community Spirit Home," said Randy Wise, president of Randy Wise Homes, Inc. "We are thrilled with the partnership we have formed with United Bank who has donated the lot on which the home will be built. We have been involved with three Building Homes for Heroes construction projects for wounded soldiers, but this is the first time a bank has ever donated a lot. Randy Wise Homes will still provide the same building services we normally do, but we are donating our building fee. We will reach out to local vendors in hopes of free or discounted services and products for the home, and we will reach out to the community for cash donations to go towards its construction. The proceeds from the sale of the home will benefit both charities."
"Why are we doing this? We selected these two organizations because The Taylor Haugen Foundation and Special Forces Association, Chapter VII are helping people who have gone through dark days. They are bringing hope and help to children and Special Forces families – punching holes in the darkness to let light come through. Sometimes that is all that is needed – just a little light. We also want to give others in the community a chance to play a part in spreading the light and want to inspire others to do good," remarked Wise.
The home will be the Live Oak II floorplan and feature 4 bedrooms, 3 baths and 2,618 square feet. The groundbreaking heralds the rise of another Southern-style brick bungalow home in the rich, wooded area of Mill Creek Farms where small-scale gardening, large 2/3 plus acre homesites, and a rural setting are enticing new home buyers. The Mill Creek Farms development has earned industry recognition for high architectural standards and sets itself apart for conservation and energy reduction with its eco-friendly homes and landscaping. According to Randy Wise, "Mill Creek Farms has seen the highest increase in value over any other community in this part of the county in the past 7 years."
About The Taylor Haugen Foundation: The Taylor Haugen Foundation was created to honor the memory of the 15-year-old Niceville High School student who passed away after an injury sustained during a football game in 2008. In spirit of Taylor's extraordinary character, the mission of the Foundation is to provide support and recognition to faith-based, athletic students and community organizations through awards, scholarships and funding. The Foundation serves to recognize the following attributes and character traits: Christian faith, athletics, community service, academics and leadership. For more information on the Taylor Haugen Foundation, please visit www.taylorhaugen.org or call (850) 842-9093.
About The Special Forces Association, Chapter VII: The Special Forces Association, Chapter VII exists to support the soldiers and families of the 7th Special Forces Group (Airborne) "Green Berets." The Chapter assists the "Green Berets" in time of need with Wounded Warrior Support, memorial support for our fallen heroes, financial grants to soldiers and families of the unit in times of catastrophic life changing events, welcome home parties for our "Green Berets" who are constantly deployed throughout the world on sensitive missions, and scholarship funds dedicated specifically to 7th Special Forces Group children. Both foundations will be recipients of proceeds from the Mill Creek Farms home sale. To learn more about The Special Forces Association, Chapter VII visit www.sfa7.com or call (850) 217-9371.
About Randy Wise Homes, Inc.: Randy Wise Homes, Inc. is a locally owned general contracting company located in Niceville, Florida, with services provided to Northwest Florida including, but not limited to Niceville, Destin, Fort Walton Beach, Freeport, Santa Rosa Beach and Crestview. Randy Wise Homes is a Southern Living Custom Builder Member and specializes in custom built homes and remodeling. Classic and Craftsman Homes, provide a variety of floor plans from which to choose, and can also be customized to the owner"s desires. Randy Wise Homes" goal is to achieve an honest combination of function and design so that the sum of those is a practical, warm, and inviting living space that families will enjoy for many years to come. For more information, please visit www.RandyWiseHomes.com or call 850-678-9473.
About United Bank: Founded in 1904, United Bank has a rich history of serving the communities of Southwest Alabama and Northwest Florida as only a community bank can. United Bank provides the latest conveniences alongside hometown customer service that generations before would be proud of. United Bank is routinely recognized as one of America"s strongest banks and is committed to providing the exceptional customer service their customers have come to expect. For more information, please visit www.UnitedBank.com or call 1-800-423-7026.
Jump to Gallery End
Jump to Gallery Start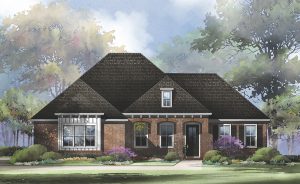 ---